Yup...hari nie birthday Sapphire... she's a Merdeka Babe! *ihiks* ni barulah leh kata truly proud to be a Malaysian kan...

For info, i tak mintak special delivery for this date tau.. she's 2 weeks early... 30th August dah ada contraction, gi check up dah ada opening.. so next day 31 August at 11 am, my lil' missy was born....

Darling Sapphire... ibu doakan u grow up to be anak yang solehah, beriman, beautiful person inside and out k... semoga dipanjangkan umur, dimurahkan rezki dan sentiasa diberkati Allah swt...
Love u sayang...smooooccchhh!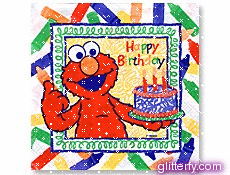 Glitterfy.com - Glitter Graphics